BBQ and Fun Fair raises $6,000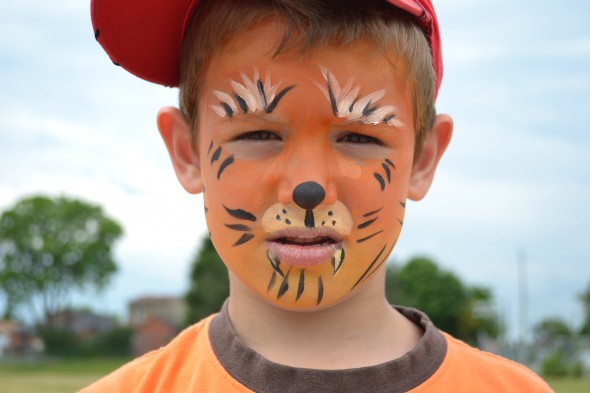 The children marched, climbed, jousted, slid, danced and ate — and a great time was had by all at the annual Birch Cliff Public School Community BBQ and Fun Fair.
Although it was threatening rain early in the day, the annual event went off without a hitch, starting with the parade along Kingston Road from Warden to Birchcliff Avenue.  Led by a solitary bagpiper, the parade featured the school's folk dancing club as well as a boatload of swashbucklin' kindergardeners flying the Jolly Roger.  Scarborough Southwest City Councillor Gary Crawford also marched in the parade to show his support for the community.
At the schoolyard, there were many fun activities, including a giant inflatable slide, rock climbing wall, jousting and face painting.  At the dunk tank, a steady stream of students lined up to exact revenge on their favourite teachers with a carefully aimed ball to trigger a massive dunking.
The Fun Fair was organized by the Birch Cliff Home and School Parent Council in order to assist the school in purchasing the "extras" that are sometimes necessary for a quality education.
How will the money be spent?
Outgoing Home and School Parent Council Chair Alison McEvoy says the $6,000 raised at the Fun Fair will not be targetted for a specific item, but rather towards "ensuring that next year's council has the funds they need to start the year off in a strong position, rather than scrambling for money right off the bat."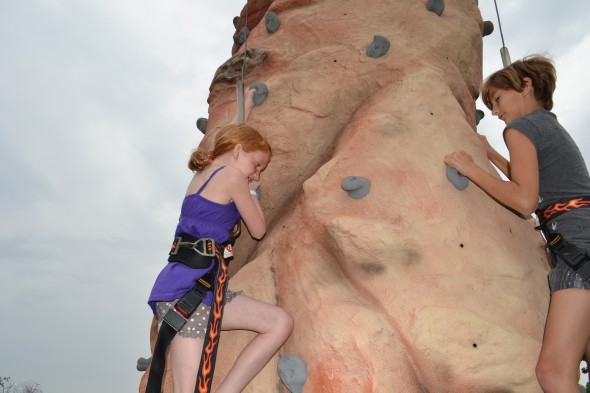 Of late, the Home and School Parent Council has directed money towards enhancing technology in the classroom.  In each of the past two years, the school has been able to purchase interactive white boards, teaching technology which combines the simplicity of a white board with the power of a computer.
The Council has also recently supported the acquisition of digital cameras, laptops and projectors, which students are using to create multimedia projects.  The Council also supports arts initiatives and sports activities.
Thanks to sponsors
McEvoy had high praise for Fundraising Coordinator Trish Hayhurst, who organized the Fun Fair, as well as Parent Rep Larry Latourneau, who coordinated the parade and also leads the popular Robotics Club.  The Council would also like to thank its sponsors for their valuable contributions:   Ray Cochrane, Andrew Kinnaird, Mike Pacey, Lee Martin, Alan Gear, Chris Cyr, Taxaction, Industry Built, In House Productions, Cheesewerks FreshCo and Wimpy's.