Christmas tree lighting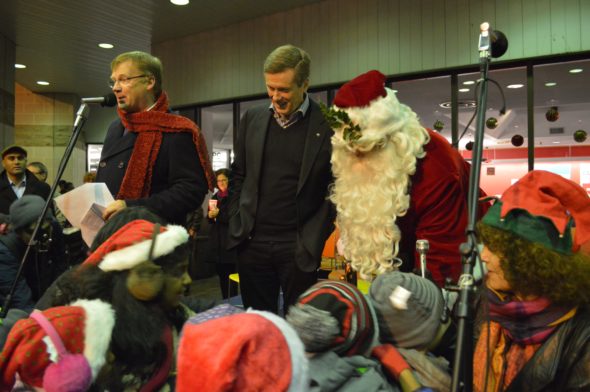 (News release from Gary Crawford's office)
Mayor John Tory to join Councillor Gary Crawford at his 7th Annual
Community Tree Lighting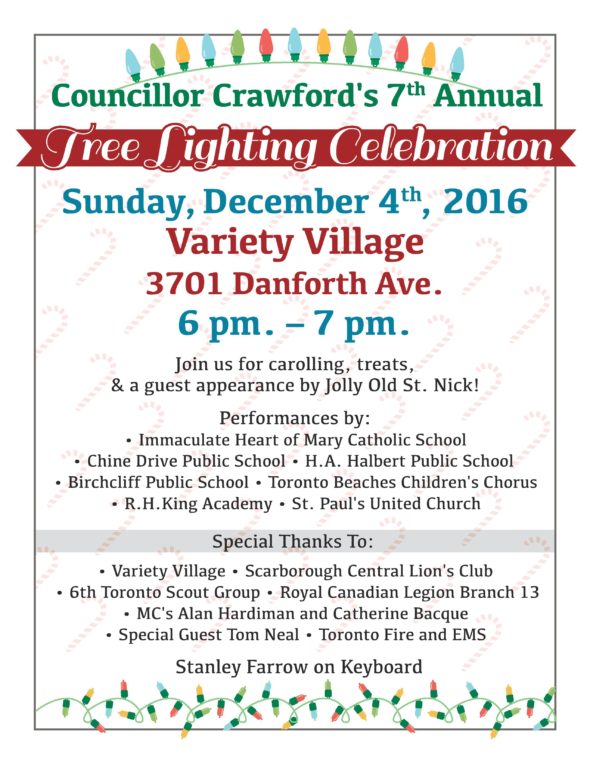 Toronto – Councillor Gary Crawford will be welcoming Mayor John Tory to the Councillor's 7th Annual Tree Lighting on December 4th, 6 -7 pm at Variety Village (3701 Danforth Avenue).
"This is a wonderful event with a special guest list including a number of local dignitaries. I'm delighted that Mayor John Tory will be joining our festivities this year – Mayor Tory is a good friend to Variety Village and to Ward 36. Variety Village is a warm and inclusive place and many of us have benefited from the work of their generous and caring staff who help and support our families.
"Once again this year, we'll be carolling with our fabulous musical guests. Helping out with snacks and drinks, the Lion's Club, the Royal Canadian Legion and the 6th Toronto Scout Troop will have candles and glow sticks. And, of course, our very special guest Santa will be paying a visit. He'll be arriving in style atop a stunning antique fire truck.
"I look forward to this event every year, and I look forward to seeing you all on December 4th. I'll have a song book waiting for you."