New pop-up shop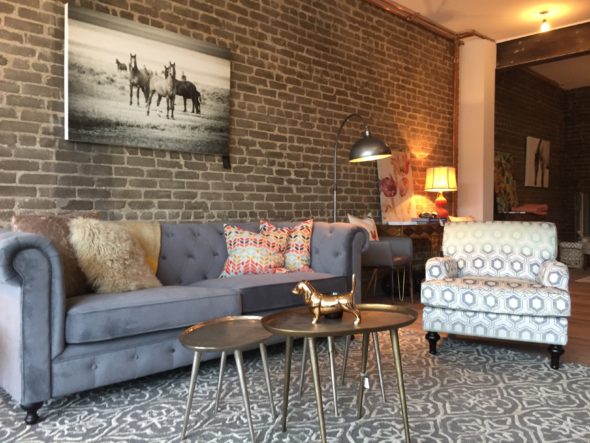 A pop-up shop has opened its doors on Kingston Rd. at Birchcliff Ave., transforming an empty storefront into a high-end interior design showcase.
The shop is called "Turn Around Interiors – Staged To Fit" and it's a home staging company owned by DeClute, a real estate brokerage based in The Beach that also does business in Birch Cliff.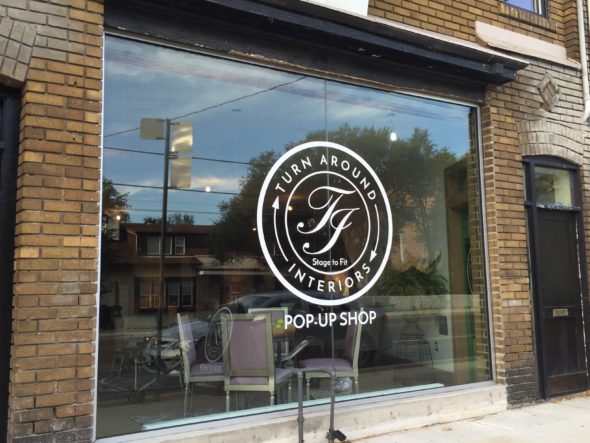 Carrie Skidmore, a realtor with DeClute, said the store will be open for ten weeks in order to promote DeClute's staging services but also to gauge interest in the retail side of the business.
The company has a 12,000 square foot warehouse with everything from couches and artwork to lighting and garden furniture, as well as two designers and their own movers and trucks.
"The market's always changing and this is just another way for us to be cutting edge and be different, to set ourselves apart from the rest and give that much more to our clients," Skidmore said.
According to Skidmore the pop-up shop, located on a historic block in Birch Cliff, is already generating interest.
Its proximity to The Birchcliff Coffee Bar and House and Garden Co probably doesn't hurt.
More pop-up shops needed?
The revitalization of the Birch Cliff retail strip has also received a boost thanks to recent new businesses such as The Kingston Social, Rustico, M & J's Eastside Deli and Nice Nook.
But it's no secret that one of the primary problems on our stretch of Kingston Rd. remains the number of vacant stores, some of which have been converted to rental housing.
The solution could lie with more pop-up stores of the type that have completely changed the vibe of Danforth Ave. between Woodbine and Coxwell and lowered the retail vacancy rate from 17% to 6%.
For several years the Danforth East Community Association worked aggressively to convince landlords to offer their vacant stores for free or at a greatly reduced rate and then recruited small businesses to open pop-up shops.
If the stores were in bad shape members of the community stepped up to clean, paint and renovate.
Other retail news
In other retail news, building on the success of its supper club events, The Kingston Social is launching "Kingston Social Nights" with cocktails and share plates on Thurs. Fri. and Sat. nights with live music on Saturdays. 1427 Kingston Rd., west of Warden.
Nice Nook has reopened with a new business model focussing on artisans and entrepreneurs including cool customized Birch Cliff Art by Streetcar Prints. 1488 Kingston Rd., between Warden and Manderley.
And rumors continue to persist about the fate of the TD Canada Trust branch behind the gateway "Welcome to Birch Cliff" signage the corner of Kingston Rd. and Warden.
There's a for sale sign on the building now and, for the sake of the community, let's all hope that whatever goes in there showcases Birch Cliff at its finest.