"Spice" comes to Birch Cliff
By Matt Owczarz
Simone Camargo's life-long dream was to own her own restaurant inspired by the diverse spices from around the Mediterranean Sea.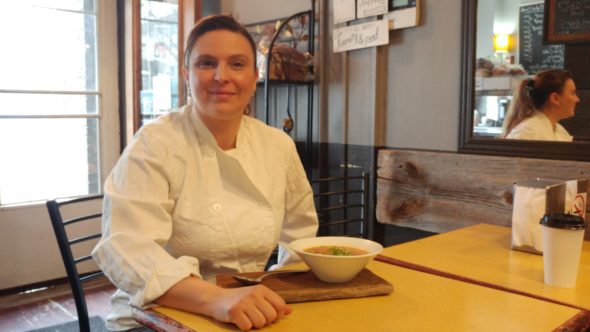 Initially, Camargo put her dreams on hold so she could raise her two children, but now that they have grown into teenagers, she is ready to get back on track.
"It's time for me to open my restaurant, which my dream in the first place always was to come to Canada, buy a building and open a bistro," said Camargo, owner of Spice.
She bought property in Birch Cliff about a year ago and is in the process of finishing the renovations for her new restaurant.
Opening in May
Spice will open its doors sometime next month and will be located at 1559 Kingston Rd., west of Kildonan Drive.
"I think [Birch Cliff] is a very upcoming area. They're going to build condos, there is different stuff going on so the area is an upcoming area," she said. "I think that's the way to go. That's the right time to open."
The Mediterranean fusion restaurant's menu will compose of delicious food, featuring grilled and baked dishes over fried ones, with gluten-free and vegan options, and a variety of exotic spices, hence the name.
"Instead of frying stuff to give it flavour, I use spices. That's why the name of the place is Spice," Camargo said. "I take the traditional Italian food, the traditional French food and I give it a twist with the spices and a healthy way to make it."
Spice will give customers a refined dining experience with fast, healthy food, and will host both brunch and dinner on the weekends, she said.
Camargo's other restaurant in the Beach
Owning a restaurant was Camargo's dream but it wasn't her first business venture.
She also owns Naturalis, a café and bakery located in the Beach at 2198A Queen St., east of Balsam Avenue.
"Food is something that you can bring everywhere so your knowledge of food is welcome all over the world," Camargo said. "So I came to Canada, but the kids were younger so I'm like, let me start with something that I can work from 7 to 5 and then go home to have dinner with my family."
The cozy café offers Montreal-style bagels, sandwiches, coffee and soups daily with no preservatives. They also have various pastries, croissants, brownies and other sweets that are baked on location, according to the café's Facebook page.
Naturalis has been running for ten years and it will remain open alongside Camargo's new Spice restaurant.
Matt Owczarz is a journalism student at Humber College.