Volunteers needed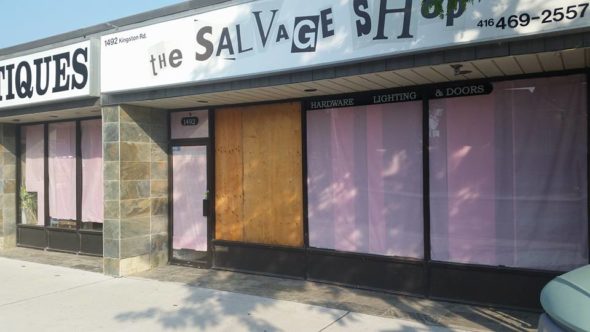 Volunteers are needed to assist with packing up The Salvage Shop.
Roy Clifford's son, Shane, has come into town to help organize the huge task of packing for Roy, who is laid up in the hospital.
Roy is an active and engaged community member whom, as you may know, has worked diligently in supporting Birch Cliff, and we'd like to give back to him in this time of need.
Please contact Shane at your earliest convenience.  Packing needs to be finished by Labour Day.
He could use your help whether you have a few free hours or a few free days.
When contacting Shane, please let him know whether you are able to lift boxes, or would be more comfortable with packing.
There's plenty to do! Anything you can do to help would be deeply appreciated by Roy and his son.
For more details please contact Shane at fromclifford@gmail.com